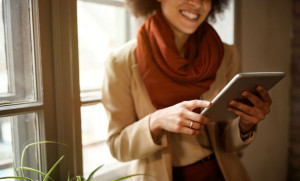 Just like a yearly physical is important for your health, a once-a-year financial checkup is a great way to make sure your finances are on track. Here are four ways you can take stock of where you're at financially this fall:
Contact me for a free financial analysis. I can help you see where you stand and guide you along the path to financial peace of mind. The 101 Financial system offers proven methods for organizing your finances, establishing a monthly budget, increasing your monthly cash flow, understanding and increasing your credit score, paying down debt, becoming debt free, and much more. Call me today to get started at (503) 679-3490.
Review your insurance policies. Insurance plays a vital role in protecting yourself and your family. Make sure you have adequate insurance coverage for your home and vehicles and that you're not paying too much for that coverage. Do you know what the deductibles are on your homeowners and auto insurance policies? Raising deductibles can help you reduce your premiums. But you'll want to make sure you have enough cash on hand to pay your deductible in the event of a claim. When was the last time you shopped around for coverage? You could save money simply by getting several quotes for auto, homeowners/renters and your other insurance coverages and 'bundling' policies with one insurance carrier.
Take steps to prevent identity theft. When was the last time you changed your online passwords? Consider taking a few minutes to create strong passwords to protect your online accounts and adding two-factor authorization whenever possible. Each account should have a different password. Create a schedule for changing passwords. And make sure you're shredding paper documents and properly disposing of computers and cell phones.
Check your credit report. This is something you'll want to do at least once a year so that you spot any suspicious activity or errors as soon as possible. You can obtain your credit report online, in minutes, for free by going to AnnualCreditReport.com. Each of the nation's three credit-reporting bureaus are required by federal law to provide you with a free copy of your credit report each year. You can order all three at once if you wish, or one every four months.
Helping families improve their finances and guiding them toward a brighter financial future — that's my specialty! Get started today by calling me at (503) 679-3490.