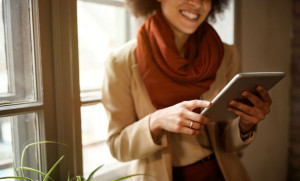 If you're like most people, you don't check your credit report all that often. Some people never do. Here's why that's a problem: More than one-third of Americans found at least one error when they ordered their credit report, according to a Consumer Reports investigation. And those mistakes can be costly.
Years ago, it used to be a lot more of a hassle to obtain your credit report. Today, it's super easy —you can go to annualcreditreport.com, order yours for free, view it online and/or print it out — all within just minutes! The website was created after the passage of a federal law that requires each of the nation's three credit bureaus to furnish each person with one free credit report per year. You can order your credit report from other sources and pay a fee, but there's no reason to do that.
While you'll want to order and examine your credit report at least once each year; two or more times a year is even better. Why? The information contained in your credit report is reflected in your credit score. Credit scores are used in credit and insurance decisions, and generally, the higher your score, the lower your interest rate and insurance premiums will be. Checking your credit report several times a year can help you spot errors that can lower your score. You can then make a request with the credit bureaus to have them fixed, which can take weeks or even months. Checking your credit report regularly also can help combat identity fraud earlier. You'll know in a more timely manner if someone has used or is using your personal information to apply for credit and make purchases.
Each of the nationwide credit reporting companies — Equifax, Experian, and TransUnion — is required to furnish you with one free copy of your credit report once every 12 months. To order, visit annualcreditreport.com, or call 1-877-322-8228. You may order reports from each of the three credit reporting companies on the same day, but spacing them out over the course of a year can be a better strategy. One option, for example, would be to order your credit report from a different bureau every four months. That way, you're getting free credit reports — and an opportunity to check for errors — multiple times each year.
Don't like what you see in your credit report or bank account? I can help! The 101 Financial system is a simple starting point for taking control of your finances. Change your life for the better and get started today. Learn more: (503) 679-3490