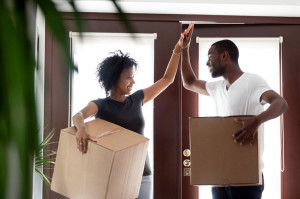 Are you one of the many dreaming of owning your own home? If so, you aren't alone. It is one of those dreams that transcends culture, age and region, and it's been a mainstay of the American Dream for years. Owning a home has become a symbol of success and security. Unfortunately, too many people find that dream is just out of reach. If you are one of those, it doesn't have to remain that way.
Home ownership is an investment. This means it can actually help you build wealth. However, as with any other investment, you must have the money to get started. Where can you find that money?
Actually, you already have it – you just have to find it. This means you may have to change the way you are spending and saving.
Start by making a budget. Build a budget that is as detailed as possible. Don't leave out any monthly expenditures, no matter how small they are. Once you have a budget, stick to it.
Research home prices. You may have a target area, but you should be willing to look at neighboring areas too. You will usually find that homes outside of city limits cost less and often offer more space. Take your time. Think about commute time, schools, the size of home you need, if you can buy a home that needs some work. (Be careful here. If you can do the work, then you might be able to save. If you are going to have to hire someone else to do the work, you might be better off not buying a fixer-upper.)
Figure out how much you can afford to spend on a house. Be realistic. Include monthly and yearly upkeep. Refer to your monthly budget. Are you able to save money each month, or are you spending everything you make?
Research loans. There are many different types of loans available. Are you a first-time homebuyer? Are you a veteran? Are you a single parent? You'll also want to look at interest rates and the time-frame of the loan. If you are going to take on the debt that typically comes with buying a home, you want to be able to pay off that debt as soon as possible.
Don't touch your retirement. While it may be tempting to borrow money from your retirement plan to use as a down payment, I would caution against it. Instead, put off purchasing your home a little longer until you can save the money for a down payment. That way you are building wealth in your retirement plan at the same time you are investing in your home.
The effort – and even the sacrifice – necessary to purchase your own home will be worth it. Consider that even reasonable rent represents a huge percentage of your monthly budget, and when considered over a long period of time, that rent could be building equity in a property you own, thus building wealth. Investing in a home of your own is a smart move if you take the time to plan and research. Purchasing a home shouldn't be a spur-of-the-moment decision fueled by emotion. It should be as carefully thought out as any investment you would make with your money.
It's a big decision. You don't have to face it alone. 101 Financial is here to help you learn how to budget, save, to build wealth. It's an investment in your family, your future, and your family's future.