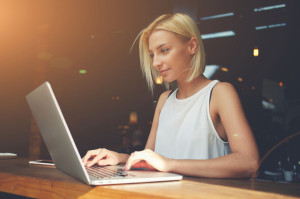 Do you remember your first piggy bank? Finances seemed so much simpler back then! Now the thought of money can trigger so many emotions: stress, envy, relief, excitement. Too often in America today, though, many middle-income families feel a sense of dread when it comes to their finances. There just doesn't seem to be enough of it to pay off debt and save money.
Regardless of how you feel about money, it is an important part of our daily lives. How well are you managing your finances? Here are the basics of personal finance that everyone, regardless of their income level, should consider doing to successfully manage their money:
Track income and spending. Do you track your monthly income and expenses? The important thing is to know what you bring in each month in terms of income, what you are spending each month and where you can make changes. Studies show that people who monitor their spending are more successful at building wealth than those who don't. That's why we offer proven methods for organizing your finances and establishing a monthly budget.
Have a plan to pay down — and off — debt. Whether you have a lot of debt or very little, you can always find room for improvement. For many families, high levels of debt control their day-to-day lives. If you have a sizable amount of consumer debt that seems overwhelming, we can help you create a plan to eliminate it.
Build an emergency fund. A short-term emergency fund is vitally important for those sudden emergencies, such as a job change, medical bills, car repairs, or home repairs. Each family should have an emergency fund equal to three month's of living expenses, preferably six months.
Consider life insurance. You work hard to provide for your family each day; make sure they are protected financially should something unexpectedly happen to you.
Save for retirement. The thought of retirement may seem so far in the future or it may be closer than you're prepared for. Either way, Social Security alone will not provide a comfortable retirement. Whether you're saving on your own or through your employer, make sure you are saving for retirement, too. Starting in your 20s is ideal.
Ready to get started? I can help you every step of the way. (503) 679-3490