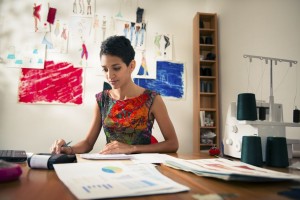 Creating a monthly budget? That's a great step in achieving financial goals. No solid budget, however, is without consideration of "needs" vs. "wants."
It can be one of the most challenging steps in budgeting because what's a need versus a want is highly personal and rooted in values. It's also easy to misclassify wants as needs if they're so ingrained in your lifestyle that you have trouble imagining living without them.
However, anyone can benefit from learning how to budget more successfully by separating your expenses into needs and wants.
A Look at Wants vs. Needs
Needs are usually your basic living expenses, things necessary for your health, or expenses that are required for you to do your job. These could be:
Rent or mortgage
Utility bills
Health insurance
Healthcare/Medication
Food
Work uniform
Fuel
Wants are things you choose to buy but could live without, such as:
Entertainment
Dining out
Home purchases
Travel
Electronics
Monthly subscriptions or memberships
TV or music streaming accounts
New clothing
Wants aren't problematic in and of themselves. They can be a means to an end, to keep in touch with loved ones, have fun, or stay healthy. But they are not necessary to sustain your life.
"Needs" That Are Really "Wants"
The line between wants and needs is sometimes blurred, and it can be hard to demarcate at times. There can be different reasons for this, such as:
Lifestyle
Whether an expense is a need or a want often depends on how and why you use it. For instance, home internet may be a need for you if you work from home. However, if you only use your home internet for entertainment, it may be more of a want than a necessity.
Split Expenses
Some expenses don't fit into a neat and tidy box. For instance, they could be easily categorized as a need or a want. A grocery bill is a need because you need to eat. But if along with whole foods, you buy cookies and soda, then some of those things are wants, rather than needs.
Suing the 50/30/20 Budgeting Rule
If you need some help reining in your budget, you might benefit from using the 50/30/20 budget system. Under this framework, your expenses will break down to:
50% of your after-tax income spent on needs
30% spend on wants
20% spent on savings and debt reduction
This division of expenses means there's nothing wrong with buying pricey coffee or subscribing to Netflix. The 50-30-20 budgeting rule of thumb allows you to spend 30% of your take-home pay on wants.
By assigning a concrete value to your wants, however, you provide some parameters that can help keep you from getting into trouble.
In short, the concept behind a budget is that it helps make you aware of how you are spending money. This allows you not only to spend within your means but also to make sure that your spending is in line with your values and priorities.