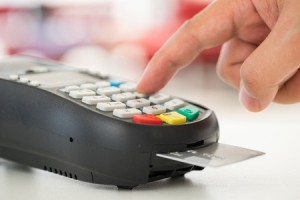 Did you know that most people use PIN numbers that are easy to guess within a matter of minutes? That makes it easy peasy for a thief to use your cards right away if your wallet is ever stolen. Here are some of the most commonly guessed passwords you'll want to avoid:
Two-number combinations. Don't use combinations such as 4545, 1212, 1313 and so on.
Your birth date. Easy to remember, but if you lose your wallet, a thief has access to your birth date from your driver's license. Don't use birthdays of your children or any year from 1950 on or an anniversary date. And make sure to avoid the last four digits of your Social Security number.
The same number repeated. Don't use 0000, 1111, 2222 and so on.
The ever-popular 1234. Don't even think about it!
Your street or apartment number. This information also is available to thieves should you lose your wallet. You'll also want to avoid the last four digits of your phone number or your license plate number.
So what constitutes a good password? Here are some suggestions from AARP:
Numbers only you will know about. Sequences from a childhood phone number or a long-unused company ID, as long as it's no longer listed anywhere. Also consider numbers that you dial frequently but that are hard to trace to you, like a pizza shop.
Your favorite holiday— unless you've announced your favorite holiday on Facebook or it is known publicly. An example: Halloween (1031). Also consider a favorite date in your personal history.
A random phrase. If you use a word for your PIN, try basing it on a random phrase that you can recall, like 6488 for "now is the time" (NITT).
Lastly, Once you choose a good PIN, don't write it down and keep it in your wallet. At the ATM, cover your hand while typing to shield your PIN from prying eyes or scammer-installed hidden cameras.